Vozač nadolazećeg automobila pokazao vam je prekrižene ruke: Evo šta to znači?
Vozači su posebna društvena skupina, ona ima svoja neizrečena pravila, kao i uvjetne signale koje razumiju samo pripadnici ove grupe. Uz pomoć tih istih signala mogu međusobno komunicirati. Ovaj članak će razmotriti jedan od ovih signala.
Što znače prekrižene ruke vozača?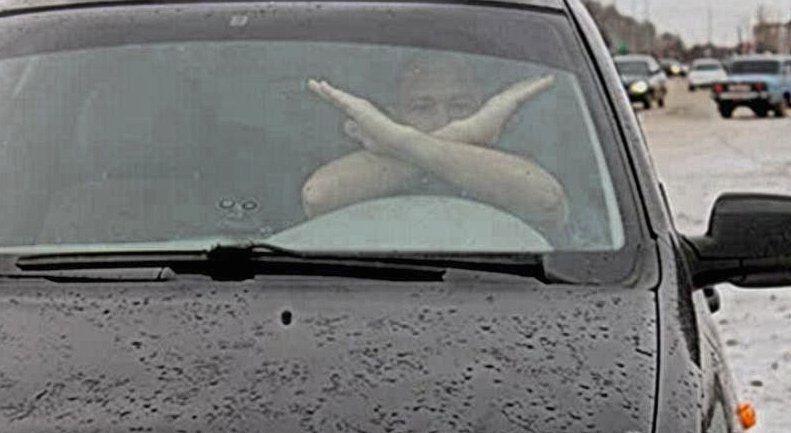 Kao što pokazuje praksa, nije svaki automobilist u stanju prepoznati bilo koji od konvencionalnih znakova, posebno početnici koji ih nikada nisu susreli, jer se takve suptilnosti ne podučavaju u obrazovnoj ustanovi.
Prekrštene ruke mogu imati jedno od sljedećih značenja:
Pred vama je neprekidna prometna gužva koja je nastala zbog gužve ljudi ili nesreće, zbog čega će promet biti otežan;

Greškom ili nepažnjom ušli ste u nadolazeću traku, vozači vam signaliziraju;

Predstoje radovi na sanaciji površine ceste.
Bez obzira na razlog davanja takvog znaka, vozač mora pojačati budnost i usporiti kako ne bi došao u neugodnu situaciju.
Vozači uvijek pokušavaju pomoći jedni drugima, ako ste u jednom trenutku bili ljubazni – slijedite primjer čineći isto s drugim vozačem. To se posebno odnosi na vozače bez navigatora ili s brojevima iz druge regije. Uostalom, oni jednostavno možda ne poznaju područje.
Što mislite o ovome? Napišite svoje mišljenje u komentarima.