DJEVOJČICA JE VIDJELA NEŠTO ČUDNO U OČEVOM AUTU: Kada je to pokazala majci, ona je JEDVA DOŠLA DO DAHA (FOTO)
Poznato je da su djeca većinom vremena iskrena, ali nas ponekad svojom iskrenošću mogu dovesti u zaista neprijatnu situaciju.
Ona će često reći ono što mi ne smemo ili ne želimo da kažemo.
Tako je ova djevojčica je oca dovela u baš neprijatnu situaciju.
Pitala je majku: "Mama, zašto si ostavila grudnjak u tatinom automobilu." Već možete da zamislite njenu reakciju.
Majka koja je preblijedila,i oca koji je gledao izbezumljeno. To nije mogao da bude grudnjak njene mame jer se već duže vrijeme nije vozila sa njim u autu. Otac je govorio kako to nije moguće, ali opet je sumnja njegove žene postojala.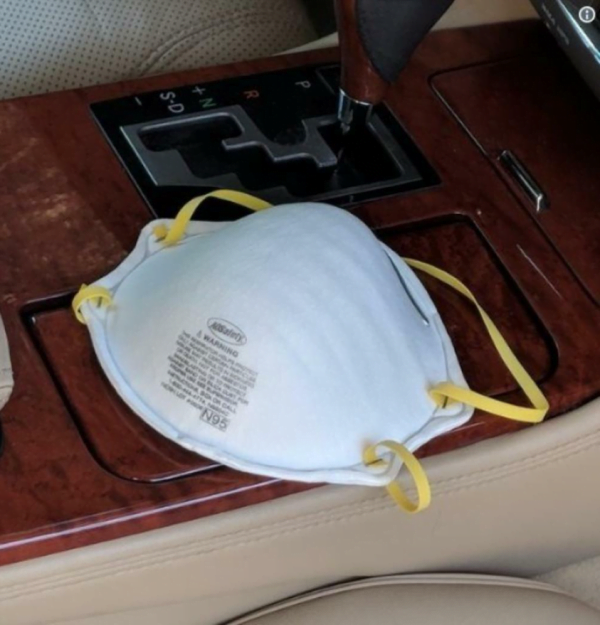 Njegova žena je bila toliko ljuta zbog svega, a onda su je nagovorili da ode u garažu i provjere šta je to bilo. Odahnula je kada je vidjela šta je u pitanju.
Djevojčica je od zaštitne maske mislila da je grudnjak.
Kasnije su se svi nasmijali zbog ovakve situacije, a suprug je čak objavio to na društvenim mrežama.
Njegova objava izazvala je lavinu komentara.